Edgar Felix Bike Path -- Manasquan to Allaire State Park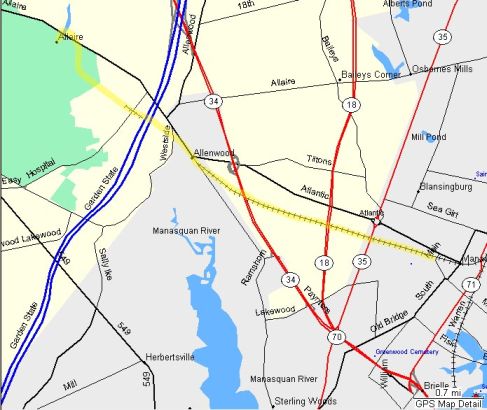 Edgar Felix Bike Path -- Manasquan to Allaire State Park
Description:
Dedicated and uncrowded bike path, running east-west from downtown Manasquan to Allaire State Park, past playgrounds, through woods, over (notably the Garden State Parkway) and under highways, ending at the main parking lot within Allaire State Park.
Length:
5 1/2 miles one-way
Surface and safety:
Relatively smooth asphalt. The older section (eastern end) is a little rough in places, but quite suitable for road bikes. It is completely safe throughout the length. There are only a few highway crossings where caution should be exercised. In midweek bike traffic is generally sparse.
Points of interest:
The path itself is quite peaceful. It passes playgrounds, woods, farm animals, and a golf course. Allaire State Park, with its historic village, is worth the trip.
What's not to like:
The only thing wrong with this path is that it is too short. Depending on your mood, it might be too peaceful.
Where to start: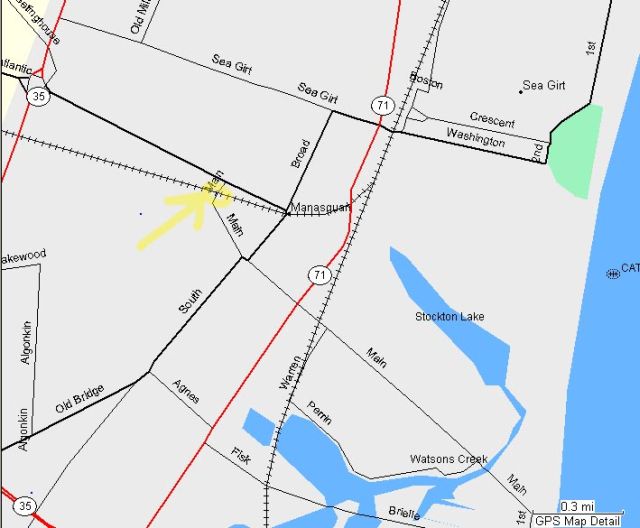 Starting point of the Edgar Felix Bike Path
Parking:
There is a parking lot right across from the entrance of the path on Main Street. I've never seen it full.
Photos and comments: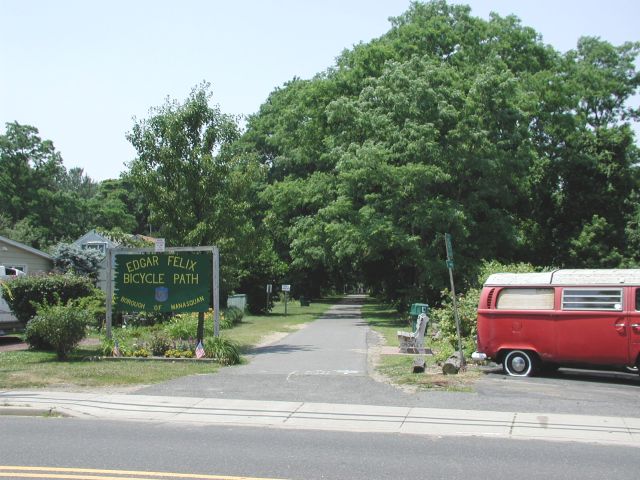 Entrance to the path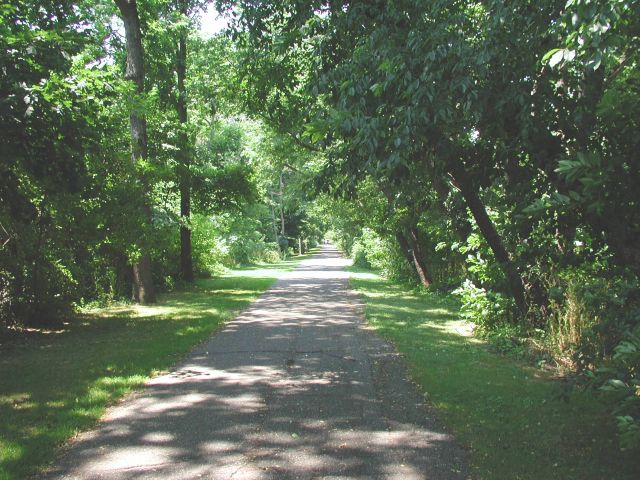 The path heads straight through pleasant woods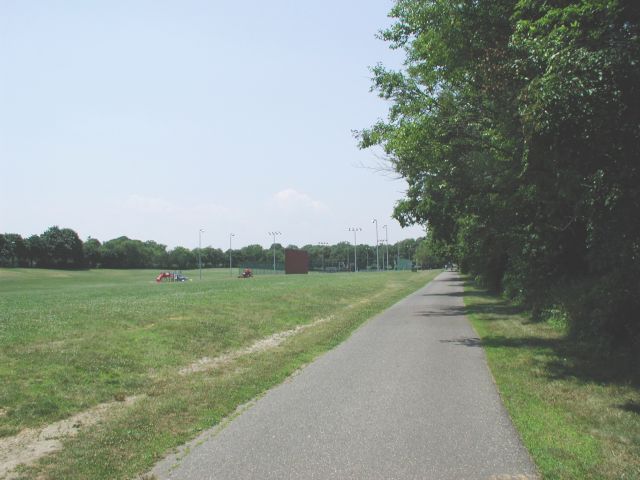 Past playgrouds and open fields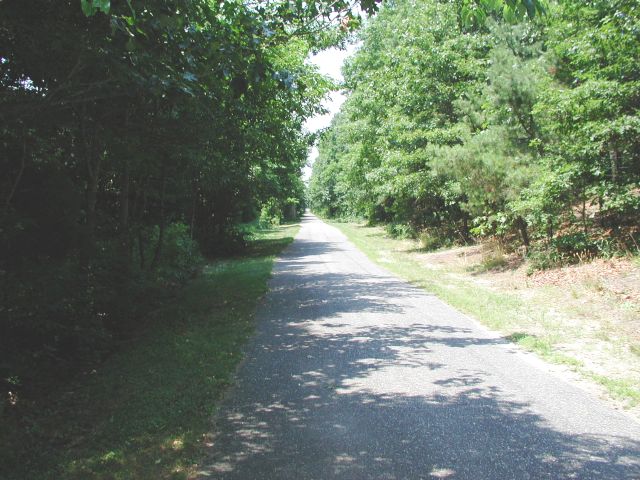 More cool woods alongside the sunny path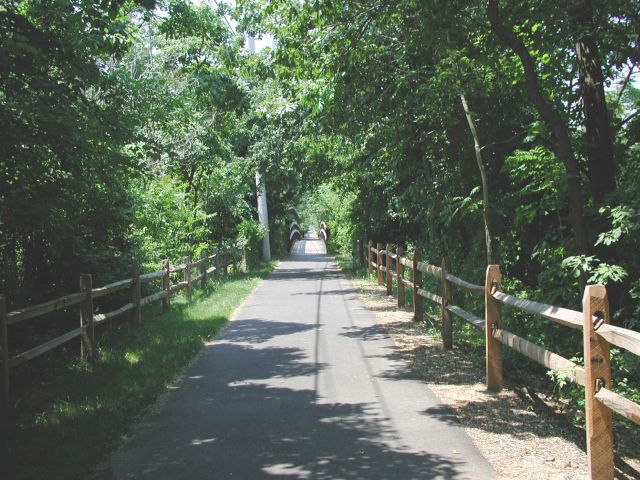 Two small wooden bridges over the Garden State Parkway
This is an unbelieveable moment. You are biking along the most peaceful path, all by yourself. The world is whisper quiet. There are two small bridges ahead, and suddenly you find yourself biking over the tumult of 8 lanes of thundering traffic on the Parkway. Then the quiet returns, and you are thankful.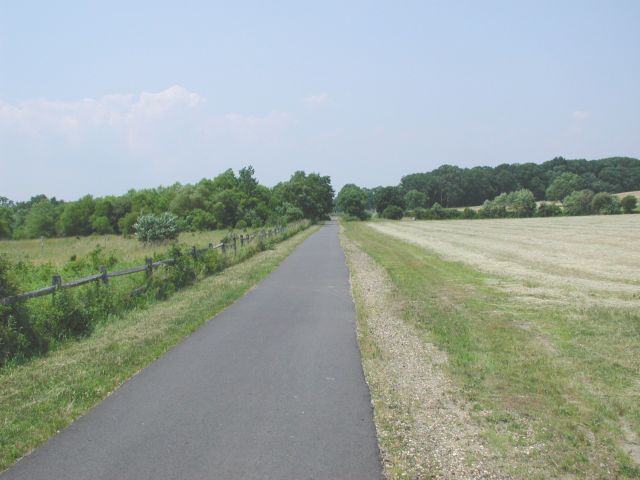 Through farm fields, you see cows, horses, and bulls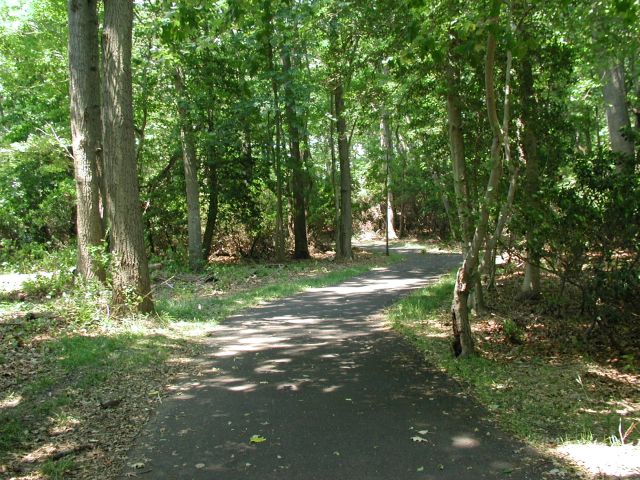 Taller trees as you ride alongside a golf course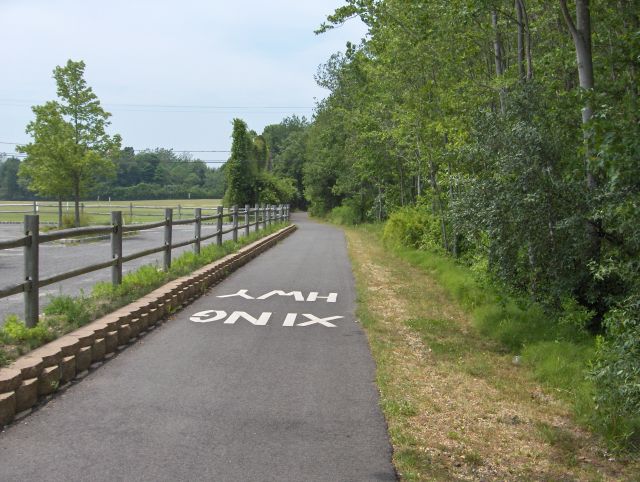 The last half mile to Allaire is new
Prior to 2006 it was necessary to ride on a highway with fast traffic for the last half mile to the entrance to Allaire Park. Now the bike path has been extended all the way into the park itself.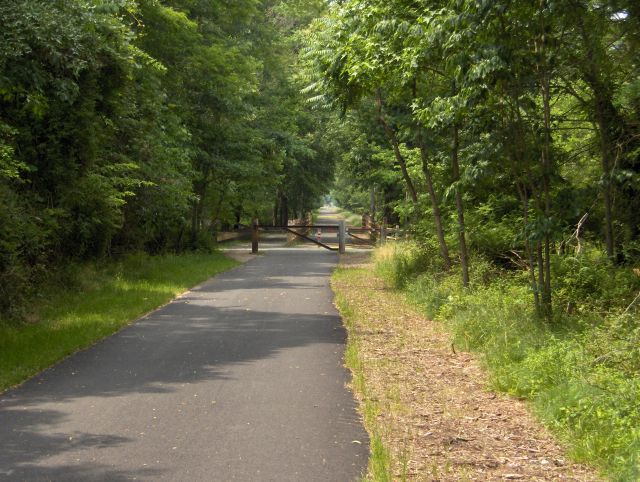 Entrance into Allaire Park on the new section of the path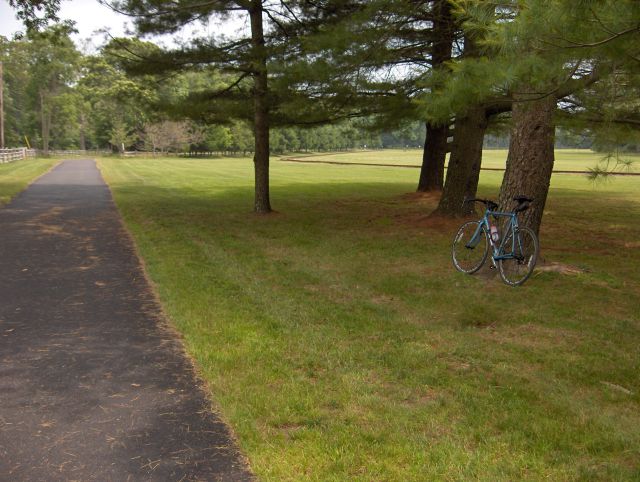 Coming into Allaire Park, with the old railway on the right
The bike path skirts the hut where motorists have to pay an entrance fee and ends in a big parking lot. Entrance for bikes is free, but you cannot ride a bike past the main parking lot.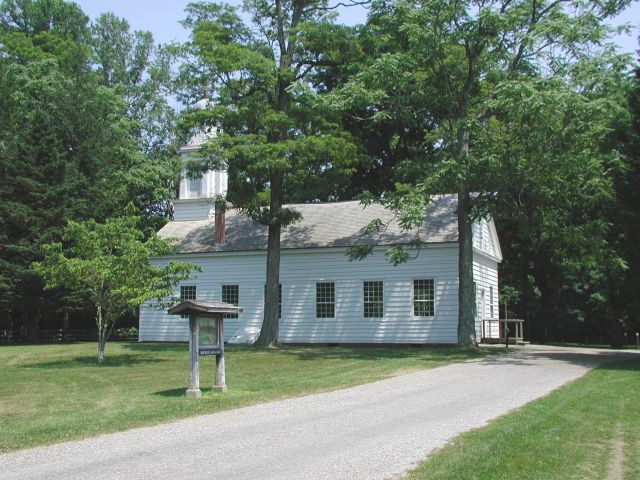 Church in the abandoned village at Allaire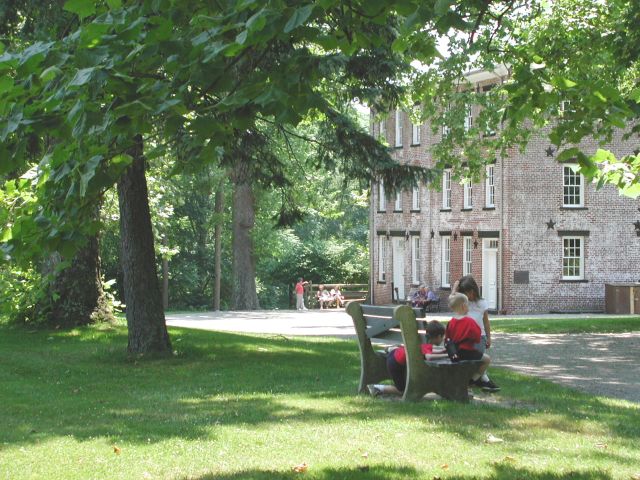 The general store and other buildings feature costumed workers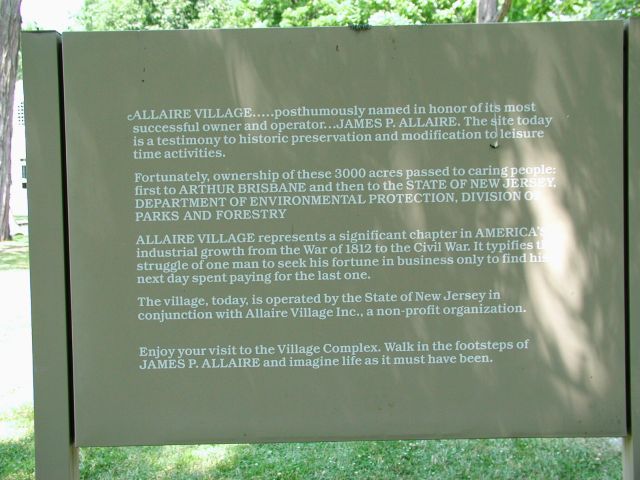 Allaire Village